Luxury Villa with private pool, sauna, gym and unique gardens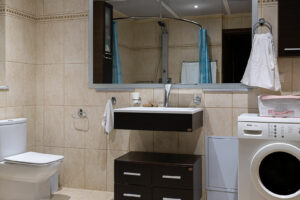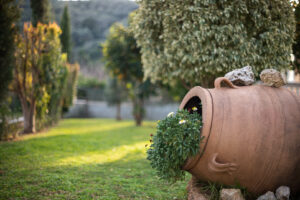 At Villa Kalitsidis, time moves differently: in elegant and comfortable rooms with incomparable views, enjoyment and relaxation never end! The quiet and unique landscape around and inside the villa, combined with a modern imperial design will give you unforgettable memories. A few meters from the Manousakis Winery, it sets a new standard in relaxation, comfort and aesthetics. Methodically designed to embrace an elegant lifestyle, a total of 3 rooms include superior service that provides the perfect backdrop for your summer holidays in Crete. With private options and views of your choice, Villa Kalitsidis activates your senses and invites you to explore the environment that tells a story of nature, tradition and warmth. The imperial-style villa, reminiscent of Cretan culture and trade secrets with luxury, accompanies you on a great hospitality experience and an exceptional, personalized haven of leisure, comfort and light. The coordinates of the villa are 35°26'50.6″N 23°53'29.6″E , located 150 meters from the village of Vatolakkos. It is 35 km from the international airport in Chania, 20 km from the city of Chania and 23 km from the port of Souda.
Iron

Kitchen

Coffee maker

Wi-fi

Free parking

Hair Dryer
Submit the following form and we will be in contact with you immediately.
The fields with (*) are required!