Leti's Hilltop Maisonette
Luxury Villa with private pool, sauna, gym and unique gardens
Leti's Hilltop Maisonette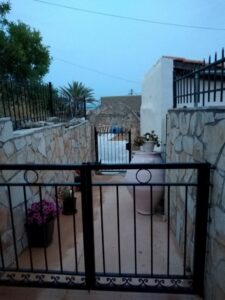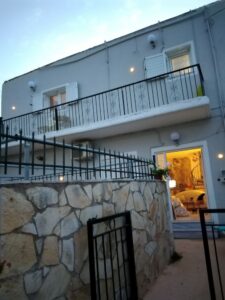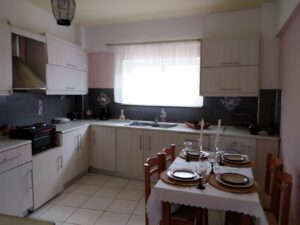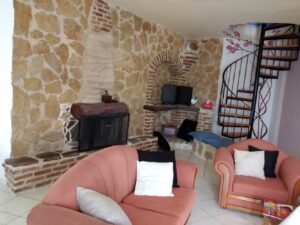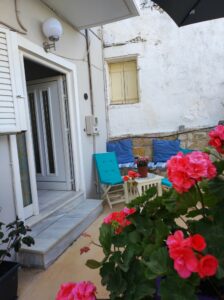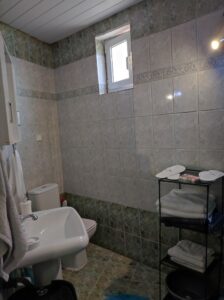 A lovely maisonette of 86 sq.m. on the top of the hill in traditional Cretan style, overlooking the picturesque neighborhood of Gribiliani as well as the bay and the hills of Kolymbari. Sitting comfortably in a quiet neighborhood reminiscent of the old Cretan villages, it offers a unique experience to those who want to taste the true feeling of being a local resident of a Cretan fishing village like Kolymbari. The small streets that surround the houses of the neighborhood, give off the feeling of an old Cretan village, which you will surely love. Feel free to wander around any time of the day or night to enjoy this unique experience. We look forward to showing you our hospitality! Less than 1 km away, is the pebbled beach of Kolymbari and its famous coast with many amazing tavernas and shops. The taverns are open all year round and most of them are known for their delicacies and Mediterranean cuisine. Finally, the area can serve as a starting point to visit all the wonderful sights of western and southwestern Chania, such as Balos, Falassarna, Elafonissi, Paleochora, Sougia, etc.
Kitchen

Iron

Wi-fi

Central heating

Hair Dryer
Submit the following form and we will be in contact with you immediately.
The fields with (*) are required!