Luxury Villa with private pool, sauna, gym and unique gardens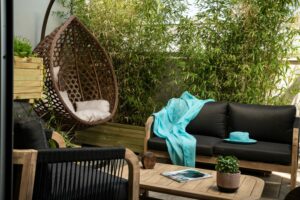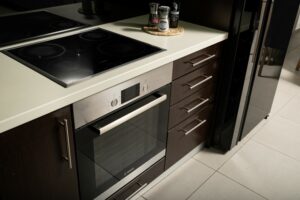 This brand new luxury 3 bedroom, two storey apartment, right next to the port of Souda, aims to offer a more comfortable stay to anyone, from a small group of friends or a family of up to 7 people, to a couple or a single person looking for a modern, fresh space, with top quality amenities.
The amazing jacuzzi on the first floor, the fully equipped kitchen, the beautiful terrace with the small garden on the ground floor, the beautiful aesthetics, as well as its unique location, right next to the port, 5 minutes drive from the city of Chania, 3 minutes away from the highway and 1 km from the hospitable beach of Souda with its cute little tavernas right by the sea, is definitely the best choice for your stay when visiting the city of Chania. Delight Luxury Apt is the first of the Delight Luxury family of apartments. It is located right next to the port of Souda. It was built to accommodate even the most demanding travelers looking for high aesthetics and services.
The apartment is located in a quiet neighborhood, close to the most beautiful part of Souda bay, where all the small traditional taverns are gathered. Close to the most famous fish market of the Chania area. Externally, it offers ample parking space even for large vehicles or boats, while internally it is designed to offer guests the feeling of freshness and total relaxation. Moreover, guests who choose it for their stay will be able to enjoy all the items that Delight cafeteria, 20 meters away, has to offer with a 30% discount. So make sure to save time anytime by enjoying a full meal straight from the café as you plan your day!
Kitchen

Wi-fi

Dish Washer

Air conditioning

Barbeque
Submit the following form and we will be in contact with you immediately.
The fields with (*) are required!